| | |
| --- | --- |
| Posted on May 27, 2015 at 11:57 AM | |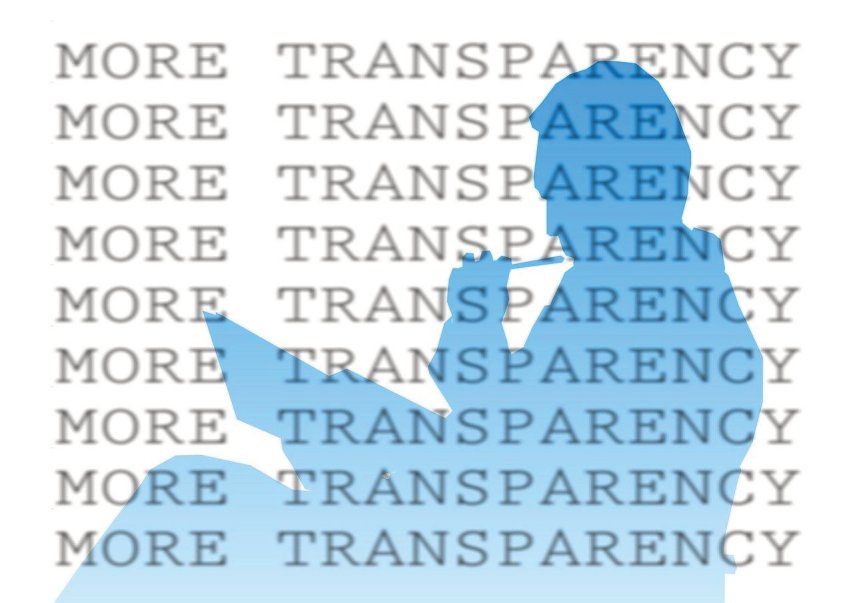 What does "transparency" in business actually mean? A lot of material has been written on that topic over the last few years in relation to social media marketing.  Most of articles deal with transparency at the corporate branding level although some authors provide commentary around personal branding.  I'll admit that a few of my own blog posts touch on transparency; yes, in many cases authenticity, relevance and trust are also mentioned.  One business dictionary 
defines transparency
 as a "
lack of hidden agendas or conditions, accompanied by the availability of full information required for collaboration, cooperation, and collective decision making
."
If we go with that definition, what might a transparent exchange sound like?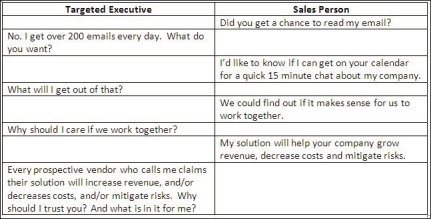 Of course transparency doesn't imply being rude or cutting people short.  In the example above both individuals are showing a type of transparency.  The executive is asking very direct "what and why" questions.  Yes, the example may feel a bit abrupt, but according to G. Richard Shell's book
Bargaining for Advantage
"
you often get more by finding out what the other person wants than you do by clever arguments supporting what you need
."  On the other hand, the sales rep is not making any attempt to find out what motivates or might inspire the executive to move forward with a meeting.  He is circling around what would be a good outcome for him.
Information about what people want is power.  Are you using transparency to gather information?  Or does your transparency represent a threat to your prospects because it's obvious you are only considering your own needs and perceptions?
Categories: CMO, Content Marketing, Personal Branding, Social Media
/