| | |
| --- | --- |
| Posted on August 5, 2015 at 4:42 PM | |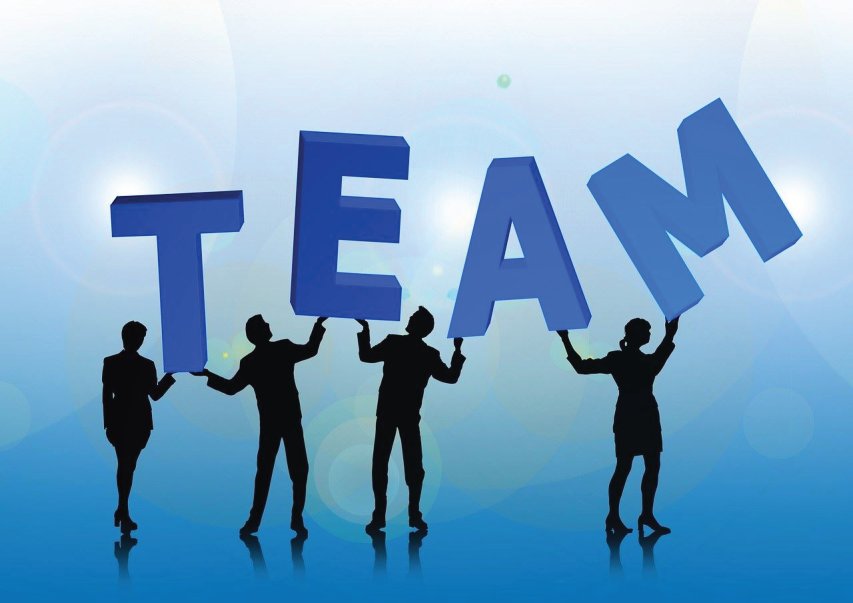 Setting up a tent isn't as easy as you'd think, especially if you're not a regular camper or you're setting it up in bad weather, or teaming with your spouse to complete the task. Our annual family reunion this summer involved camping and that meant breaking out our tent. When our kids were young our camping skills were up-to-date. Now that we're empty nesters our idea of roughing it is more like scouting for the nearest bed and breakfast. But in the spirit of family togetherness we arrived on site and summoned our teamwork skills to pitch our tent.
Together
Everyone
Achieves
More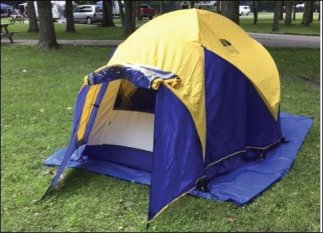 Is that really true? From the mid-1960s, it was believed that groups passed through a standard sequence of five stages. These stages have been labeled forming, storming, norming, performing, and adjourning. I've been studying the benefits, drawbacks and dynamics of teams for years so you would have thought I'd remembered that my wife likes to inventory all the components and then read the directions. I usually skip the directions and just start jamming poles together.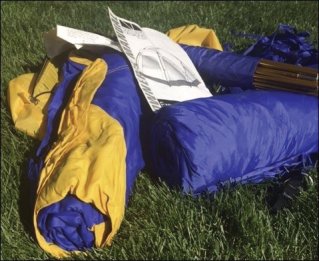 Forming
The beginning or formation stage of a team is most important. Members are "testing the waters" to determine what types of behavior are acceptable. This stage calls for your complete attention as ground rules are defined for how the team will operate while working towards the accomplishment of their goals.
Lesson 1: Several years had passed since I last put that tent up. Consulting the directions first really was a good idea. Pay attention to where each member adds the most value and match the tasks accordingly. My brother-in-law handed me an adult beverage when we first arrived which distracted me, so I'm going to blame him for my initial misstep!
Storming
The storming stage can be one of intragroup conflict because group members are adjusting to constraints placed on their individuality. Picking a place to camp can bring on a squall because we all have our own idea of the "perfect spot." In general you need to find somewhere flat, dry, and away from any trees where branches could drop overnight. My wife warned me about the trees and Mother Nature drove the point home when a severe storm rolled through a couple of hours later. Our tent survived just fine, but our car took a sound pounding.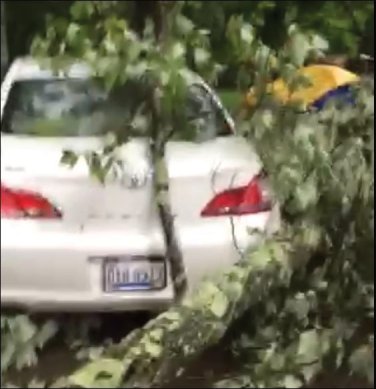 Lesson 2: Good teams can still fail under the wrong circumstances. When something goes wrong in an organization the most common response is to find someone to blame. Teams need access to resources, including information. It was a campground in a forest for crying out loud! How could I know the tree next to my car would break during the next thunderstorm? I didn't consider that risk. It was time for another adult beverage.
Norming
In the norming phase the group has begun to be effective. During this time group members are able to make a conscious effort to resolve problems and achieve group harmony. In short, my wife and I realized neither one of us really wanted to sleep in that tent. When adjustments to goals are necessary a team may need to bring in additional resources to accomplish their objective. We needed to find a way to remove the tree that was blocking our car. That way we could slip off to a local B&B later that night.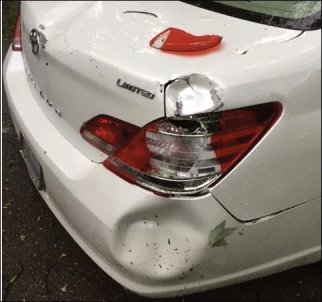 Lesson 3: When the challenge escalates a good team finds a way. Campgrounds are generally full of big trucks, towing lines, and individuals willing to lend a hand. Our car was damaged, but drivable and we sleep in comfort that night. Also, when members of a group have worked together before and know each other well, be mindful of the "Abilene Paradox."
The Abilene Paradox is brought to life in a story told by Professor Jerry B. Harvey of a family decision gone wrong. On a hot west Texas day, Jerry, his wife and parent-in-laws piled into a car without air conditioning and drove from their small hometown of Coleman, Texas to Abilene (about 60 miles one way) to have dinner at a cafeteria. At 104 degrees the heat was oppressive; and as it turns out the food was lousy. But no one dared to speak in those terms until they returned home four hours later. Finally, Jerry's mother-in-law broke the silence by complaining about the trip. Then everyone chimed in with their main issue … as it turns out, no one really wanted to go in the first place. Eventually, they all blamed Jerry's father-in-law for suggesting the outing. Even Jerry's father-in-law had really wanted to stay home. He only suggested the idea because he thought everyone might get bored staying at home. You have to wonder why someone didn't speak up and voice their true feelings before they piled into the car.
To Harvey, whenever a group is about to do the wrong things, despite knowing it is the wrong thing, it is a group "on the road to Abilene." In fact, this form of groupthink actually has to do with the mismanagement of agreement, as opposed to the management of disagreement. My wife and I wanted to attend the reunion; but we didn't let each other know our individual thoughts about sleeping in the tent. However; tent or no tent, our car would have still been parked in that spot. Now that we were both on the same page though we could change the measure of success by reminding ourselves that it was great to see our family and the car was covered by insurance.
Performing and Adjourning
The fourth stage is performing and the final stage adjourning. A group that has reached the performing stage of group development is highly cohesive. This means the members are committed to work cooperatively to achieve the group's goals. The group routinely accepts delegated tasks and the members stay focused.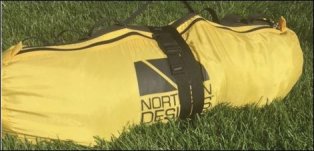 Lesson 4: No team can ignore the reality of the situation. But performing teams keep moving forward. The car has been fixed and is as good as new. The tent has been stowed away. I don't think we'll need it again!
Categories: Leadership, Teamwork
/