| | |
| --- | --- |
| Posted on March 20, 2015 at 3:02 PM | |
The other night I told my wife that I might actually be a growth hacker.  She just looked at me and said, "You spend way too much time online."
Sean Ellis
, who is known for helping Dropbox grow in its early days, coined the term "
growth hacker
" in 2010.  In a blog post, he defined a growth hacker as "a person whose true north is growth. Everything they do is scrutinized by its potential impact on scalable growth."  In April 2012 the idea of growth hacking really took off when a blogger named Andrew Chen wrote a piece called "
Growth hacker is the new VP Marketing
."  Of course, now that CMO's are expected to have a technical background my CIO counterparts don't find the "hacker" reference particularly funny.
Is your true north pointed toward growth?  Yeah, that's what I thought … who's isn't?  In one way or another we are all trying to create growth with resources that are subject to being hacked or cut out completely.  In my mind, the term "
bootstrap
" works just as well.  Bootstrapping is often used to describe situations of self-reliance.  It means to develop by effort with little or no assistance.  In the world of marketing this often equates to launching a new customer initiative with minimal capital or cash flow.  The current anxiety over the global economy suggests 2015 could be a bootstrapping year as chief executives, chairmen and company presidents focus on our slow growth economy. That means CMO's will have plenty of opportunities to document their "how I bootstrapped the bear" marketing stories.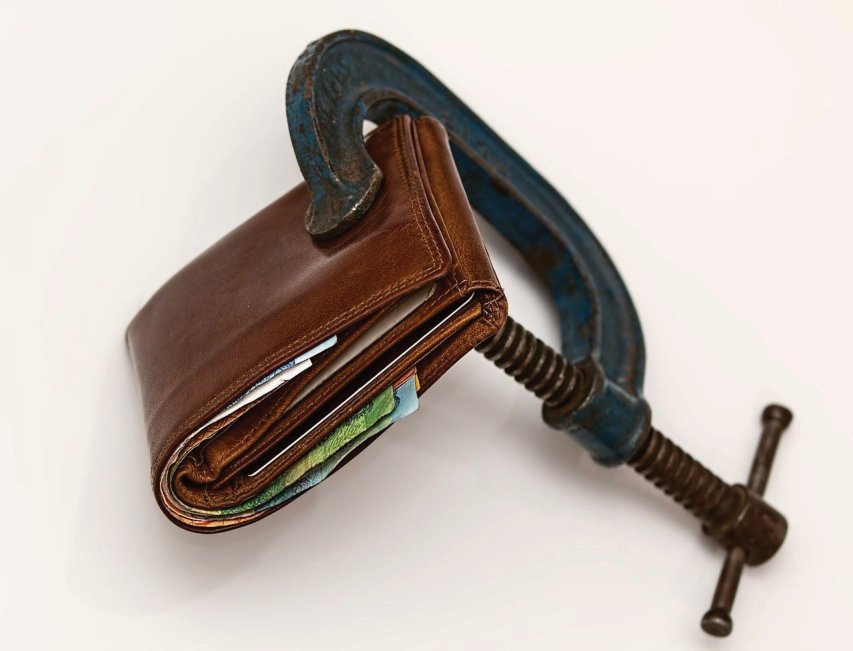 In a slow growth economy, one of the major reasons businesses go under is because they run out of cash. Cash flow is the lifeblood of every business and in order to keep the business healthy, cash needs to continue flowing; and slow growth can be particularly hard-hitting for small businesses unless they have plenty of capital to ride out the doldrums.  In my blog post "

You Can Support Headcount and Share of Voice on a Tight Budget

" written during the 2008 economic downturn I presented a high-level case study in which a small business was able to increase qualified leads by 7 percent while cutting their marketing budget by 24 percent.  And the decrease in spend was not the result of reducing headcount.  So, let me offer what I consider a business development "

power triangle

" that may help you bootstrap your 2015 marketing plans.

 


1. Blog: I know; you've been blogging for years now.  But you need to get more people motivated and involved.  One person creating one post a month means you are far behind in the content-marketing arms race.  Attention spans are short and quality expectations are high.  So, keep them short and entertaining with relevant stories.  Focus on building trust, rapport and credibility.  And remember, relationships are not developed overnight.  Think long-term, not every communication needs to blast a "call-to-action."  You can create focused content by leveraging your in-house subject matter experts to provide material that supports each phase of your sales cycle.  As always, make sure the content is search engine-optimized so certain keywords are likely to be picked up in industry-specific searches. 

 


2. LinkedIn: I know; you've been on LinkedIn for years.  But too many people in your organization still consider LinkedIn as a resume tool that you only think about when you are searching for a job.  They don't understand that LinkedIn may very well be the best business development tool on the planet.  Help your organization understand how adding blog posts, video, projects and presentations to their profile helps increase their credibility.  The decision makers your sales force is trying to contact are reviewing their profiles.  If they don't like what they see, chances are they won't be returning any phone calls or accepting any meeting requests.

 


3. Twitter: I know; it's been a month since you logged on and you still don't really see the value of Twitter as a business development tool.  This element of the

power triangle

is where most organizations will fall short.  They don't understand the value of Twitter to help build and nurture a targeted audience.  And they haven't figured out how to use the platform in an integrated way to start conversations that actually develop into business relationships.  At best they're probably using Twitter merely to broadcast product-focused messages.  New social employee advocacy applications can help.  So, renew your perspective on this application and build your audience.

 


By integrating your social media platforms and content strategies you can create a focused marketing program that can make a cost effective difference in both your lead generation and lead nurturing programs. It will also help you maintain your customer-focus while you're doing everything possible to manage your cash flow in a slow economy.







  




Categories: CMO, Leadership, Social Media, Strategy

0

/